Preacherz of The Sauvage Truth
Un inquiétant son de Taurus Moog, tel une étrange sirène annonçant au loin un improbable chaos. Des rythmes électroniques qui s'ébranlent comme une architecture vacillante. Des guitares claires comme un refuge dans lequel l'on se terre jusqu'à ce qu'elles deviennent furies saturées. Des nappes de synthétiseurs anxiogènes qui rappellent les sons qui hantent un vieux hangar désaffecté…
Sauvage, intense, émotionnel parfois même brutal, le rock électronique des Preacherz of the Savage Truth est à l'image d'une terrible vérité que l'on s'apprête à révéler: complexe.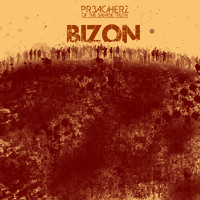 http://www.preacherzofthesavagetruth.com/